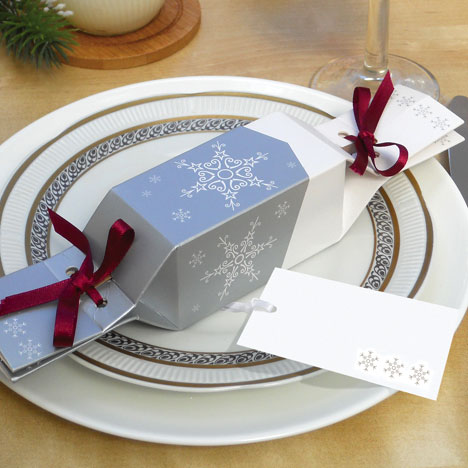 Wedding Favour Tags - pack of 10 (choose from 7 designs)
£4.40
Personalise your Favour Gift Box Crackers with matching Placename Tags.
These tags go with the; 'Floral', 'Hearts', 'Lace' and 'Snowflake' favour Gift Box Crackers.
Ideal to use as gift tags and placename tags for your Special event.
DESIGNS:
'Floral', 'Hearts', 'Lace', 'Snowflake' x2, 'Congratulations' and 'Happy Anniversary'.
PRICE: £4.40 (plus postage)
PACK SIZE: Packs of 10
DIMENSIONS: 8 x 4.5cm (threaded with white satin ribbons)
ALSO AVAILABLE:
Packs of 6 Replacement Snaps.