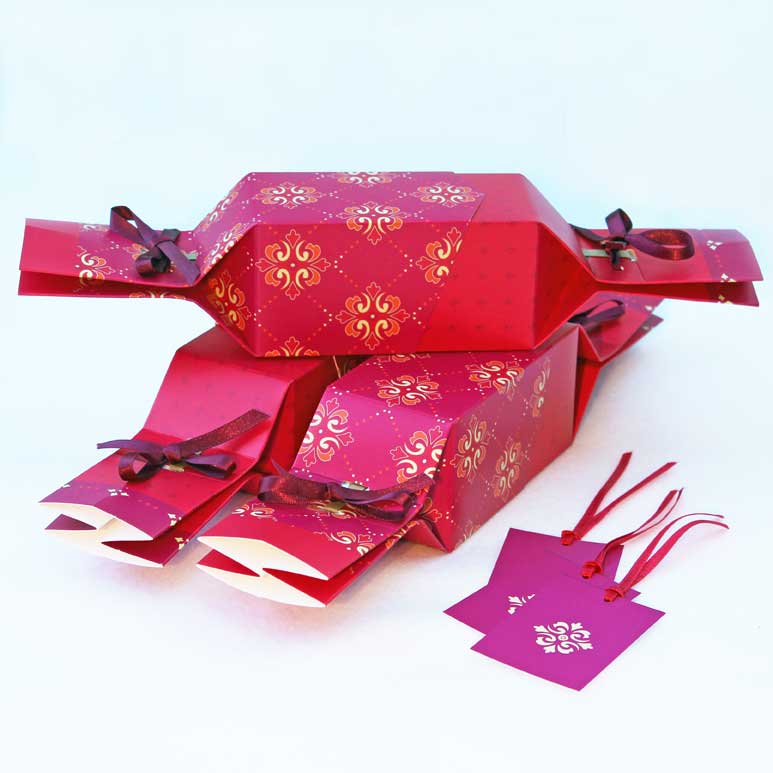 sorry SOLD OUT- 6x Reusable Crackers & FREE Tags - Red Ornate design
£19.00
Sold out
Reusable Christmas Crackers designed & Made in UK. Perfect to decorate your
festive table or use as gift wrapping for that special present. Ideal for all occasions.
PACK SIZE: 6 Flat-packed Crackers with 6 FREE Tags, 6 snaps and satin ribbons.
DIMENSIONS: when made-up 11 x 5.5 x 5.5cm (area for gift) - and 30cm long
MADE TO KEEP... They come flat-packed, ready to pop into shape and fill with
your own special gifts. They do bang when pulled but don't tear. To reuse, simply
replace the snaps. Full instructions included.
If you'd like more information, please refer to the 'How to' page to see the diagrams
and view our short movie.
ALSO AVAILABLE: Packs of 6 Replacement Snaps.
MORE INFORMATION:
1) Colours shown may vary when viewed on screen.
2) Please refer to our Terms for more information on the ordering process.