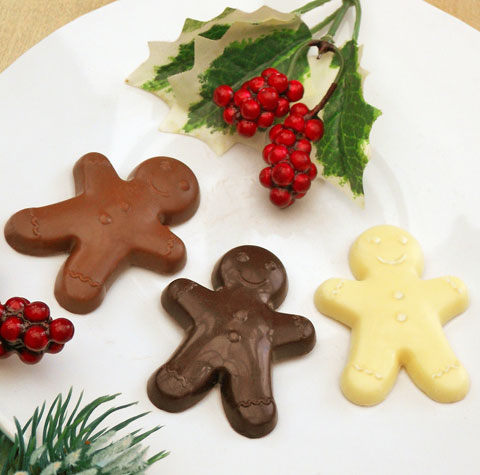 SOLD OUT - Handmade chocolates - pack of 3
£ 1.00
Sold out
Handmade Chocolate 'Gingerbread People'
- 1x milk, 1x white and 1x dark.
A perfect addition to your cracker gift.
Ingredients: Sugar, cocoa butter, whole milk powder, cocoa mass, emulsifier:
soya lecithin, natural vanilla (cocoa solids milk 33%, white 28%, dark 55%)
(milk solids milk 20.5%, white 25%).
These chocolates have been handmade in York by 'Guppys Chocolates'.
They have been packed in small cello bags for protection.