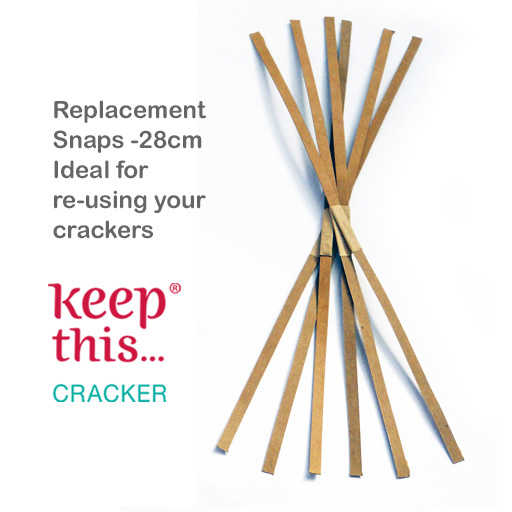 Replacement Cracker Snaps x6 & 12
£ 1.00 incl. tax*
Replacement Cracker Snaps
Re-use your Gift Box Party Crackers, simply replace the snaps. To see how,
go to the 'How to' page for diagrams and to view our short movie.
These snaps come securely wrapped in resealable cello bags.
PACK SIZE: Choose from Bundles of 6 or 12.
DIMENSIONS: 28cm long
WARNING: Do not pull snaps outside the crackers. Pull the crackers away from your face. Keep away from small children and pets. Snaps comply with BS7114:part2
ALSO AVAILABLE: Matching Gift Tags.
* Based on residence in United Kingdom. Tax rates for other countries will be calculated at the checkout. Price exclusive of tax: £ 0.83.