Thanks to everyone who has shared their photos, comments and suggestions.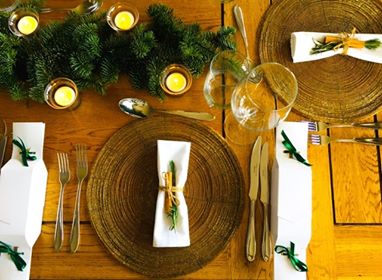 Charlotte Val shared this photo of her festive table.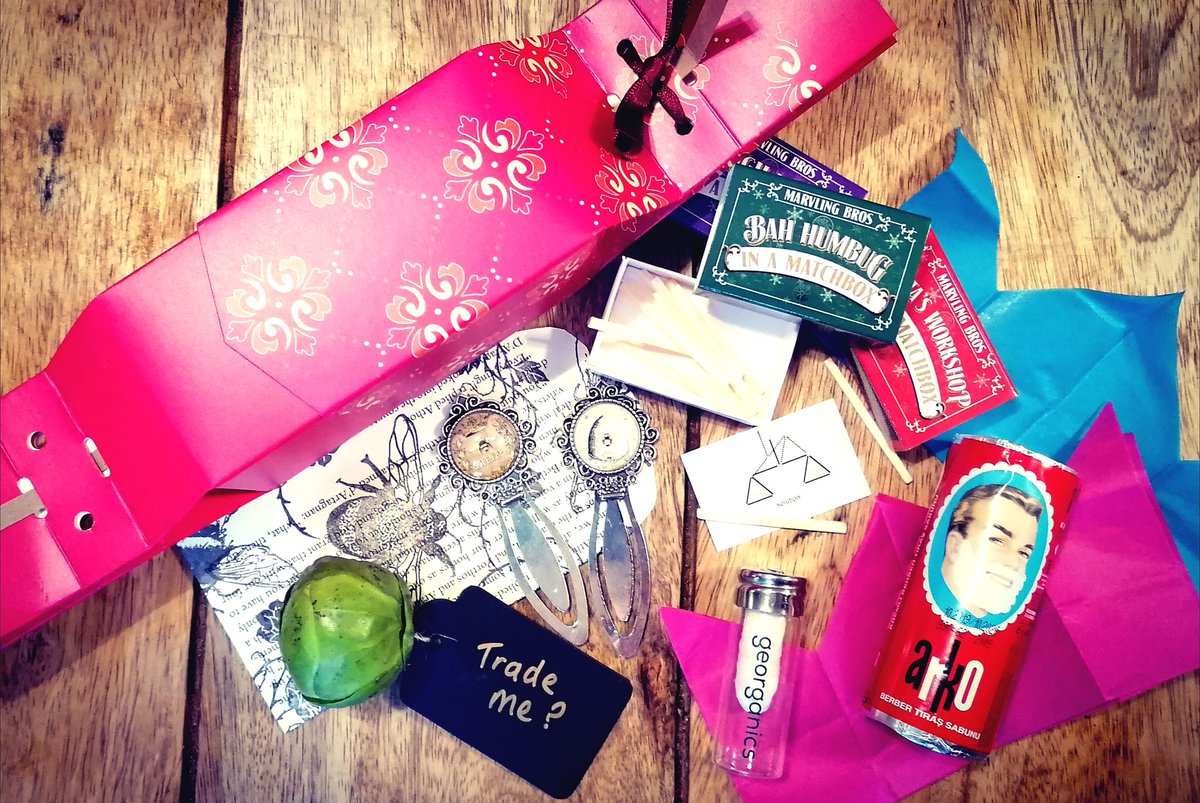 Nicola Renshaw shared this photo on twitter with her gift suggestions.

Linda MacLachlan and her team, showcased 'Keep This Cracker' Re-usable Crackers, with other plastic alternatives, on the Wildlife Vets International stand at the London Vet Show, where they launched a match-funding initiative raising the issue of turtles ingesting or getting entangled in plastic. They are working with two sealife rescue centres in the Mediterranean which care for sick and injured turtles.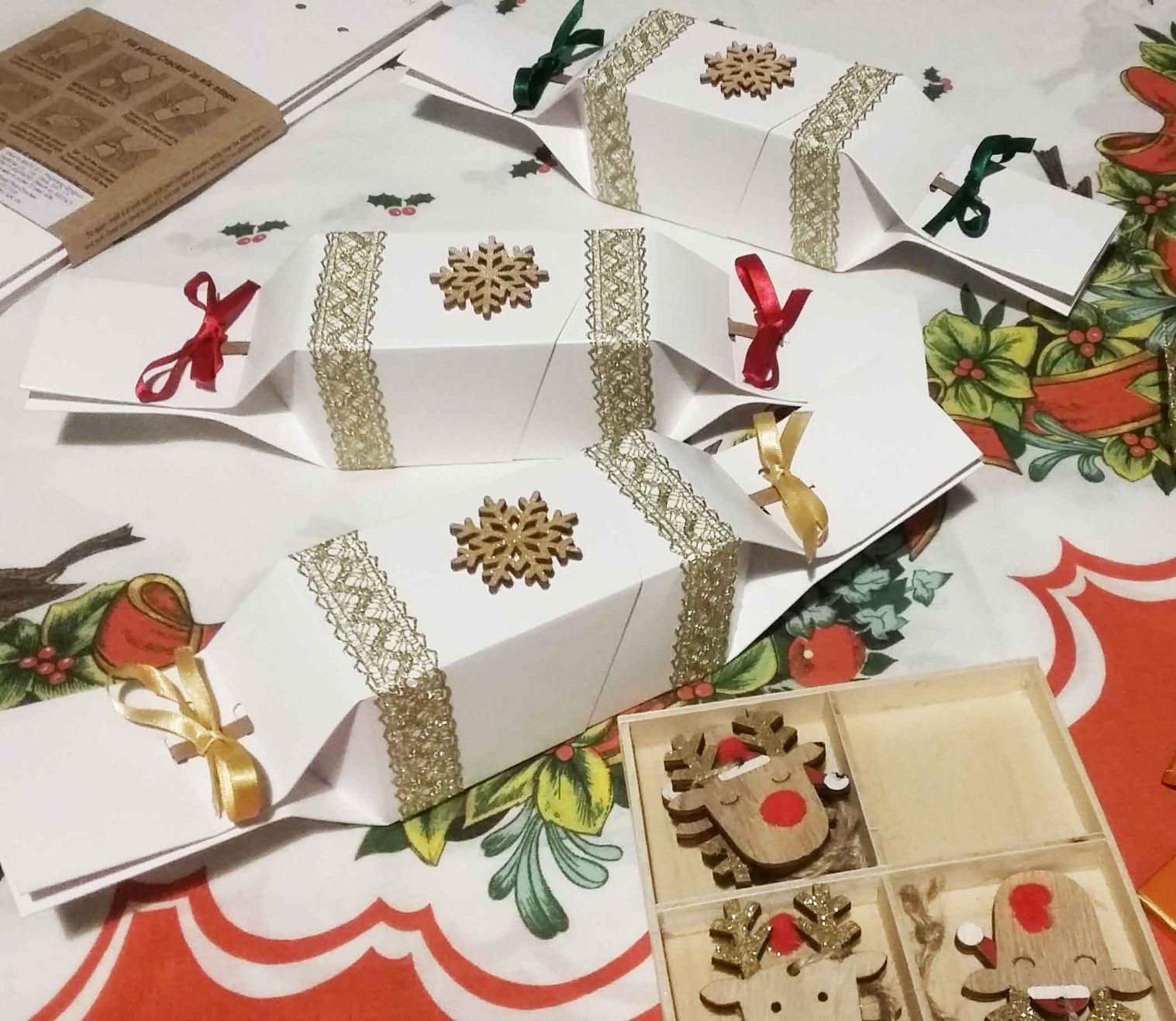 Veronica Carter decorated her white Re-usable Crackers with gold braid and wooden stars, and filled them with chocolate, Rudolph tree decoration and a joke.
---
Tap here to read the reviews on my ETSY Store...

If you'd like to share your feedback too, please get in touch. I love to hear from you.


'Just wanted to say thank you for creating your reusable crackers. I was looking for a more sustainable option. They were even better than traditional crackers as the boys and I had a great time decorating them and writing jokes for them. Each one also had a reusable felt hat so we can re-use both next year. We all loved them.' Rebecca Simmons
'Thank you for inventing this. This is the last year I will buy once only crackers. I searched online after Christmas and saw your great product.' Marylin Irwin
'Thank you for sending my reusable Christmas Crackers so promptly. My family were impressed... I hope they tell their friends all about it!' Charlotte Val
'Congratulations on a such a brilliant idea and all the success you've created through it, long may it continue.'
Arti Joshi
'It took a long search to find your lovely looking crackers and I have already bought things for inside! Thank you for selling these great alternatives to the wasteful normal ones.' Veronica Carter
'Crackers arrived today and they look great - thank you for your excellent service too!' Frances Quinlan
'Your crackers have got to be the best thing since sliced bread! Well done! So excited to find these.' Belinda MacDonald
'I purchased some crackers from you last year… they were such a hit, I plan to buy a few packs to give to friends as gifts and encourage the re-use approach wider.' Cheryl
'We are delighted with our purchase, beautifully made and such a fantastic idea.' Emma Louise Smith
'Congrats on a super product, having now tried it out, I like it even more than before (and that was already a lot)!' Sharon Keilthy
'Let me know when you have more of your beautiful crackers. So far I am almost completely reusable at Christmas now and stumbled upon your gorgeous Creations and I am in love!' Amy Louise
'I was really excited to get your crackers. Congratulations on making such an awesome product!' Tamsin Perry
'Used them for the first time this Christmas, brilliant!‬'
Vickie Ledsom
'Received my crackers today. Lovely and very pleased. Thanks' Joan Revell
'I think reusable crackers are a fabulous idea - normal crackers are such a waste and you buy each year, throw away and tend not to like the contents anyway!' Theresa Pert
'We filled the crackers with chocolates to give to our guests on Mother's Day and they were very well received, the perfect surprise and a great topic of conversation at the lunch table.'
Chamane Epps - Sales & Events Manager
'I think these crackers are a great idea, I wanted crackers as a favour carrier for my wedding but the thought of lots of crumpled torn paper all over the tables like normal crackers after they have been pulled was putting me off the idea, then I came across the "keep this cracker" website and thought these are perfect, the box stays intact, no mess on table. I think they are a very good price also. Many thanks for great services, one very satisfied customer.'
Sandra Collinson
'Just a quick note to say that our crackers have arrived and they are absolutely great! Thank you!'
Charlotte Glenn
'It was a pleasure working with Bea. We and our clients were really happy about the crackers and we had fun playing with them during the Christmas period. The crackers looked lovely and worked well... they were easy to make. Thank you so much!'
Vanessa Chalcou (AV Projections)