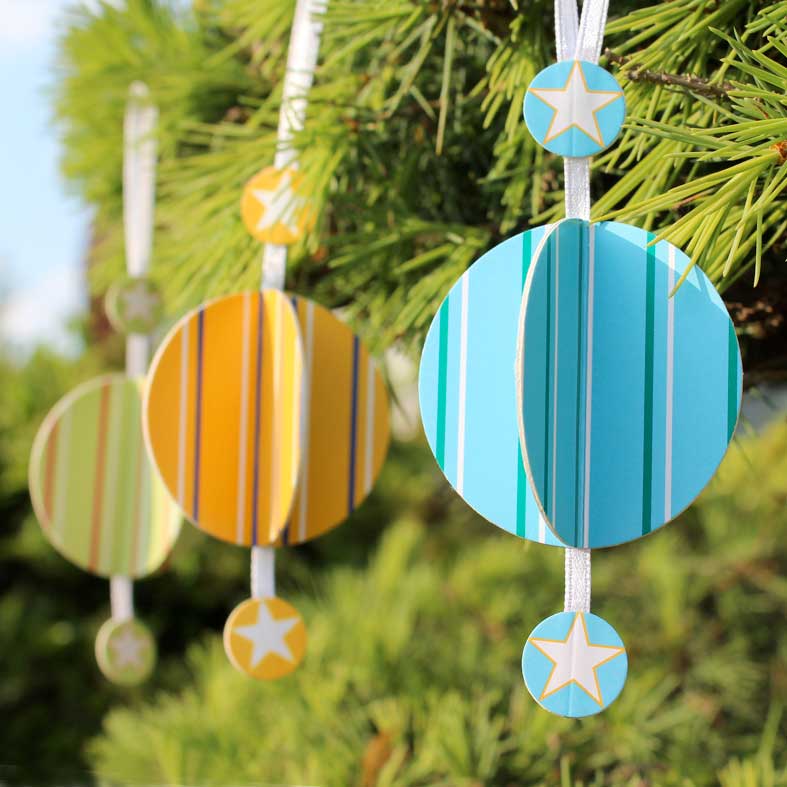 Card Baubles - Striped Party Decorations (sets of 3 & 6)
£ 2.00 incl. tax*
Ideal for all occasions. Decorate your room or outside space with these
striped paper/card decorations. Hang them outside and watch them
spin in a gentle breeze. Sturdy and hard wearing.
The baubles have generous loops at each end made from white satin ribbon.
The prints are designed and the decorations handmade, by Bea Thackeray.

PACK SIZE: Sets of 3 and Sets of 6

COLOURS: Mixed, Blue, Yellow and Green
DIMENSIONS: Card baubles 5 x 5 x 5cm - total length including ribbon - approx 15cm

MATERIALS: FSC recycled carton board, printed in the UK.
White satin ribbons made in UK.
Not guaranteed to be waterproof.
ALSO AVAILABLE: Matching bauble garlands.
* Based on residence in United Kingdom. Tax rates for other countries will be calculated at the checkout. Price exclusive of tax: £ 1.67.